Analytic Methods
We explore novel solutions in data analysis such as Artificial Intelligence. Within the IHR, we collaborate closely with investigators on study design, statistical analysis and research manuscripts. Our primary aim is to provide investigators in the Institute for Health Research with state-of-the-art statistical support.
---
Methododologic Topic Areas: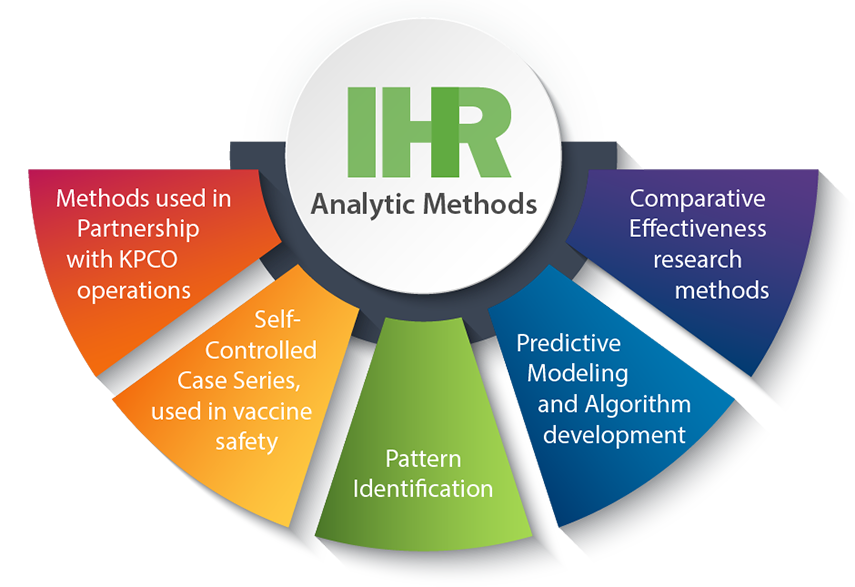 IHR investigators and biostatisticians have experience/expertise in a variety of methods, some of which are particularyly uselful as we partner with KPCO Operations. A sampling of our methodologic work within a few selected topics can be viewed below by clicking on the topic area.